This course will teach you 4 easy drawing techniques through a series of demos. The techniques are great for beginners or for anyone who has got a bit stuck with their creative confidence. If you need some fun ways to warm up your drawing arm - then these techniques are something that you can return to again and again when you need a way to get started on your art projects.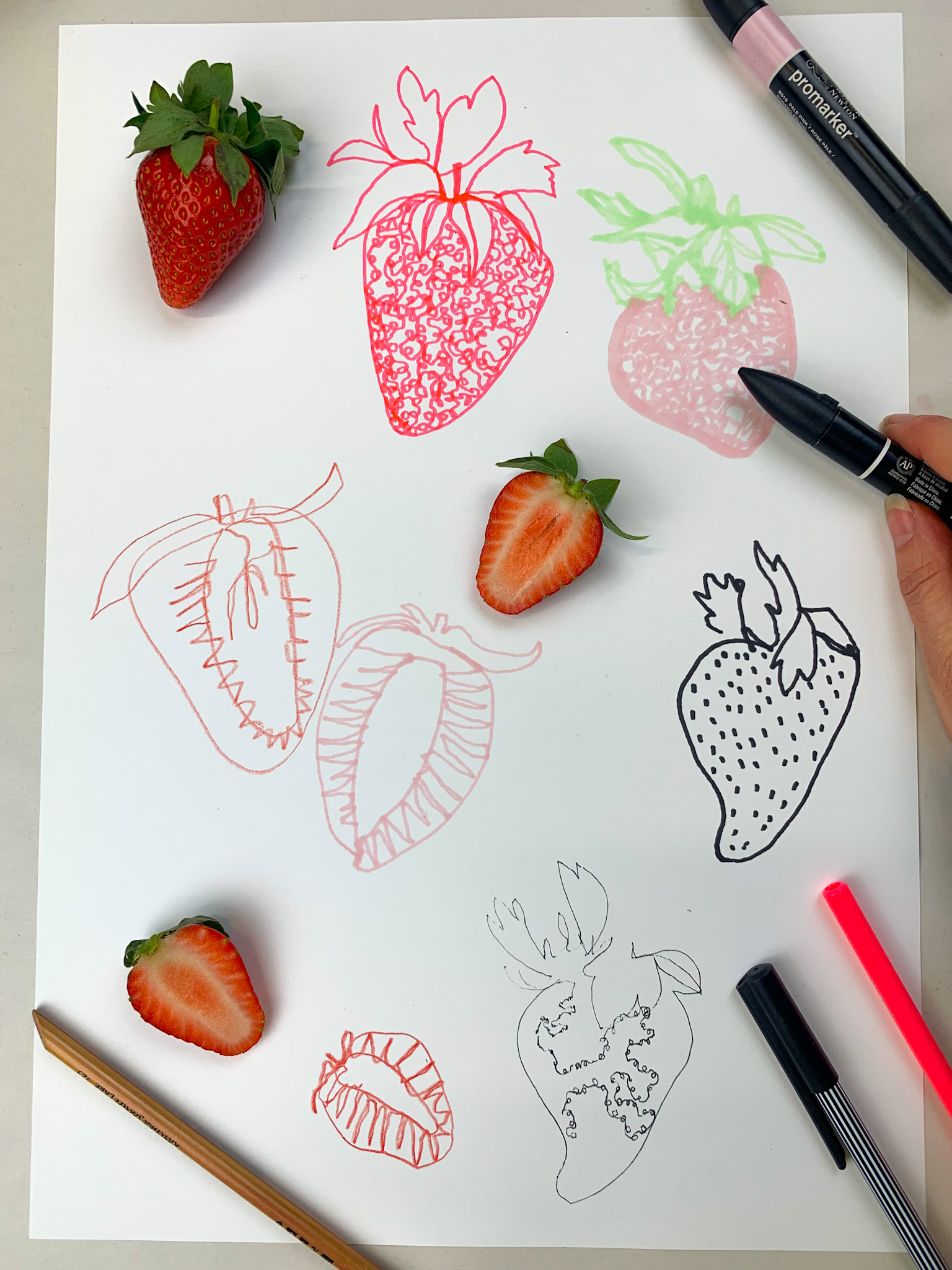 What my students say...
"After years of working on a laptop I had forgotten just how much doodling and scribbling used to be a part of life - in lessons, in lectures and meetings!! 
 I have no art training at all, so my inner critic was primed and ready to go when I decided to try Fiona's drawing Instagram challenge last year, but there is no pressure to share anything - just have fun, keep repeating the exercises and loosen up a bit.
 I made myself have a go and I loved it! I was actively involved in a screen taught tutorial, with Fiona working right in front of me. She is an experienced university tutor and creative mentor, and is extremely engaging.
 I covered lots of paper with blind drawings of faces, non-dominant hand pen drawings and used different mark making techniques. It made me realise I would really benefit from committing to a longer course. I scanned my scribbles to play around with digitally, and was amazed to see a new range of work emerge. My Quiet People cards and postcards are the direct result of taking part in this challenge.
 I wish I had Fiona pushing me to create more often - she is very firm about continuing to practice. I still need to play more, but I realised how much I love pen drawing and all I can say is, take the course."
Mary Thorp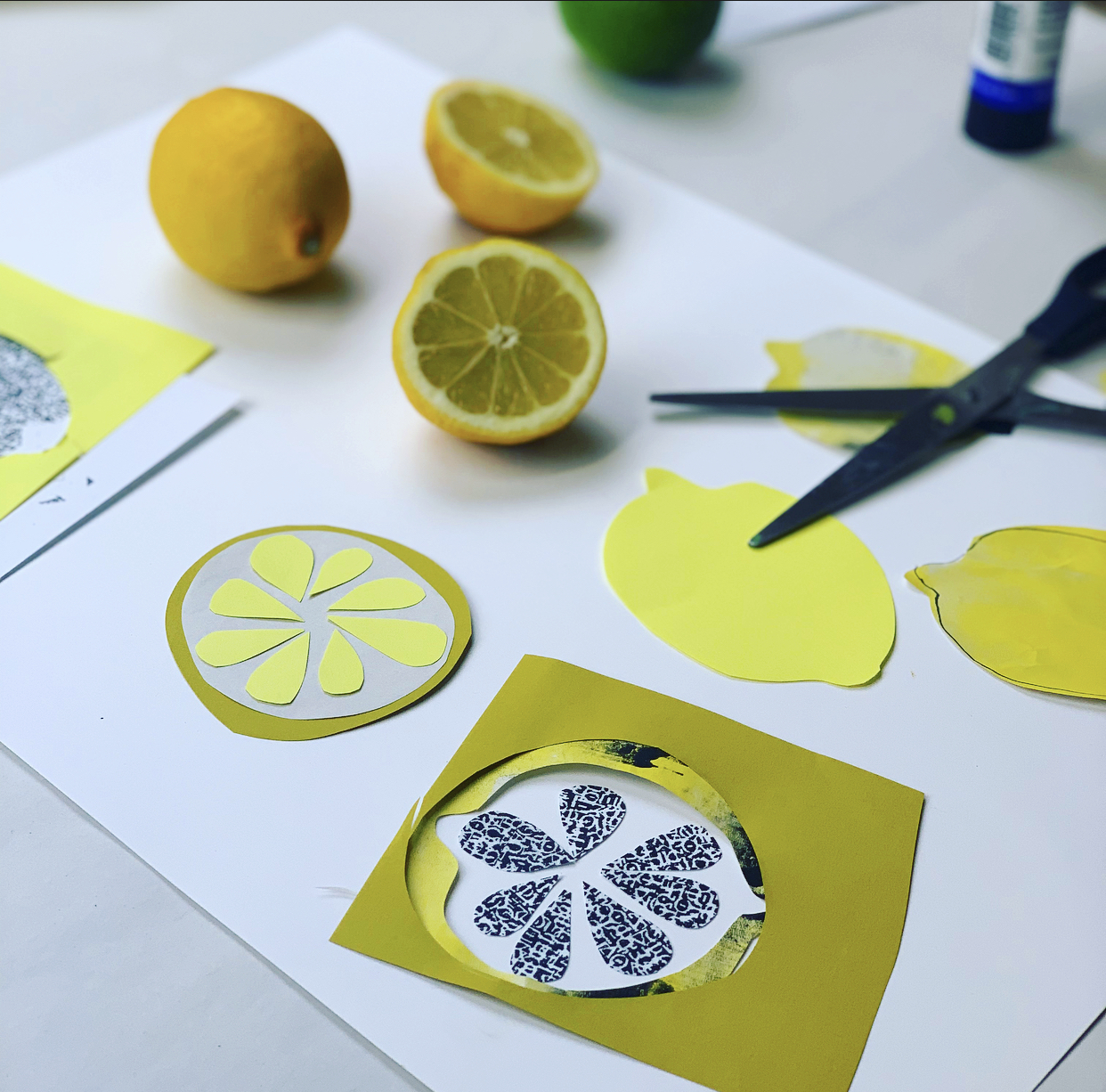 Easy and fun
Simple and effective ways to get started with your drawing. Ideals for beginners or someone who has lost their creative confidence.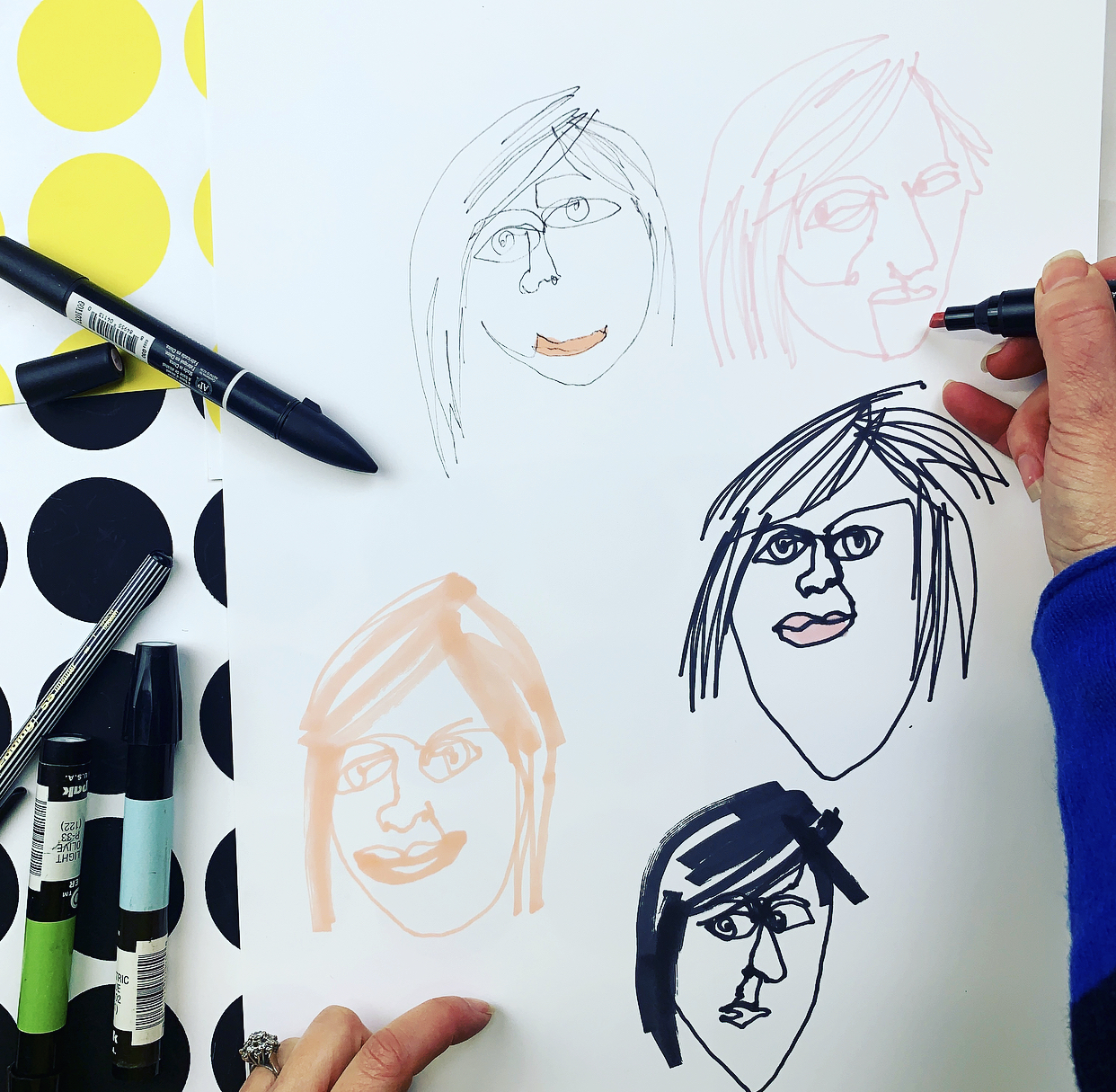 Quick Results
You could complete this course in a day or you can really push each drawing style and spread it over a week and do a technique a day.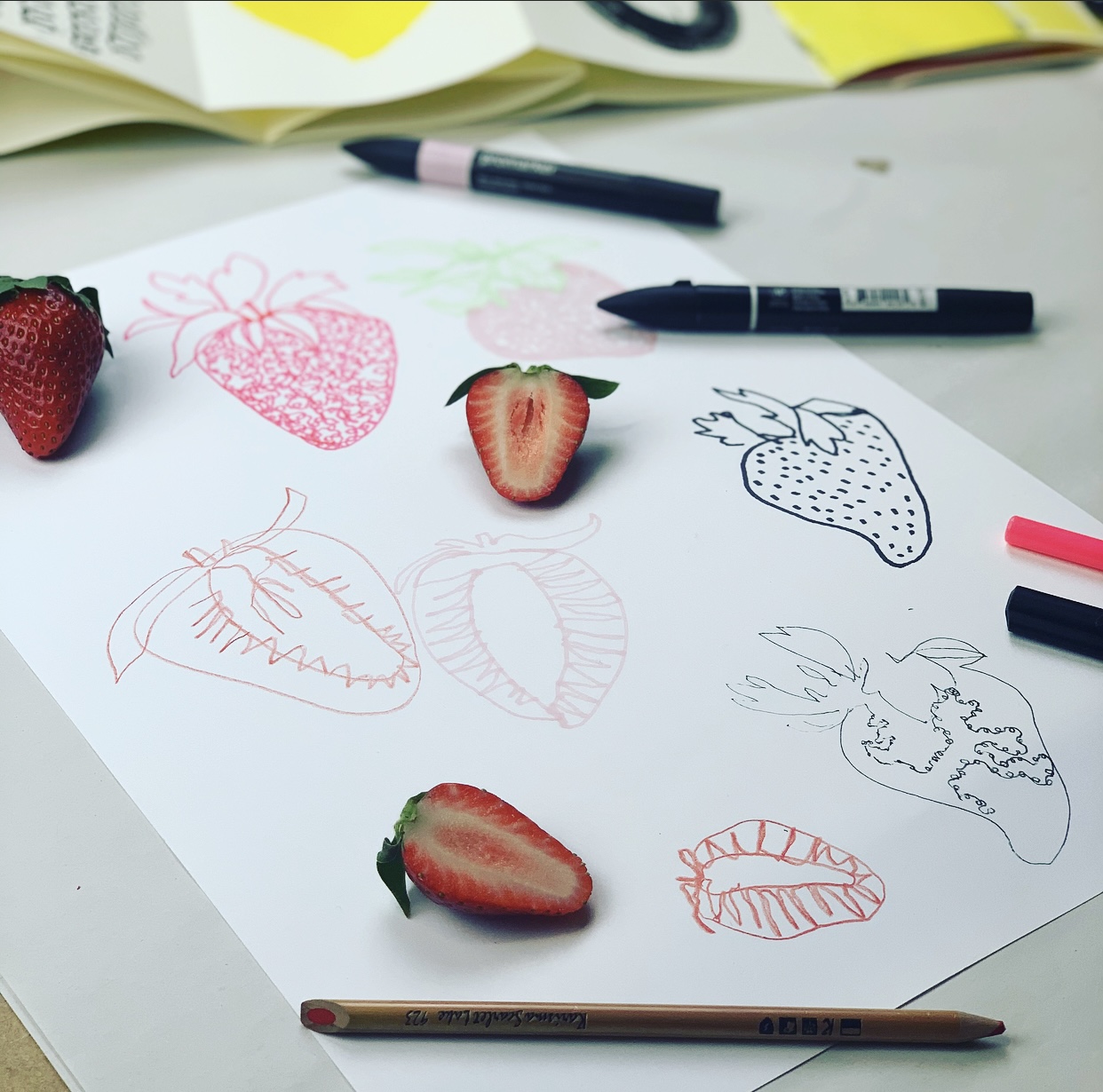 You Can Draw
"I always say I can't draw, but actually realised I can, I just needed a refresher on the different techniques and styles". Rachel H.


"This is a fun and easy way to get into drawing. Fiona shows a range of techniques that you can use again and again to warm up your drawing arm. When I did each exercise, I loved what I produced. I've got my confidence back and remembered that drawing should be fun."
Rachel H.
Why did I write this course
I believe everyone can draw, you just need to be shown some fun ways to get started.
I have been teaching art and design for 20 years in my studio and at university and tutored 100s of students to develop their creative confidence and find their own ways of working. I love helping others to realise their own potential.
I did no art qualifications at school, in fact, I lost confidence in my creative abilities and didn't get into drawing until my 30s.
I realised from returning to art school that we can all draw, we just need to be shown the different approaches to ease you into it and a bit of encouragement. All I ask from my students is that they are open minded and willing to give the techniques a go - I think you will be surprised at what you can achieve.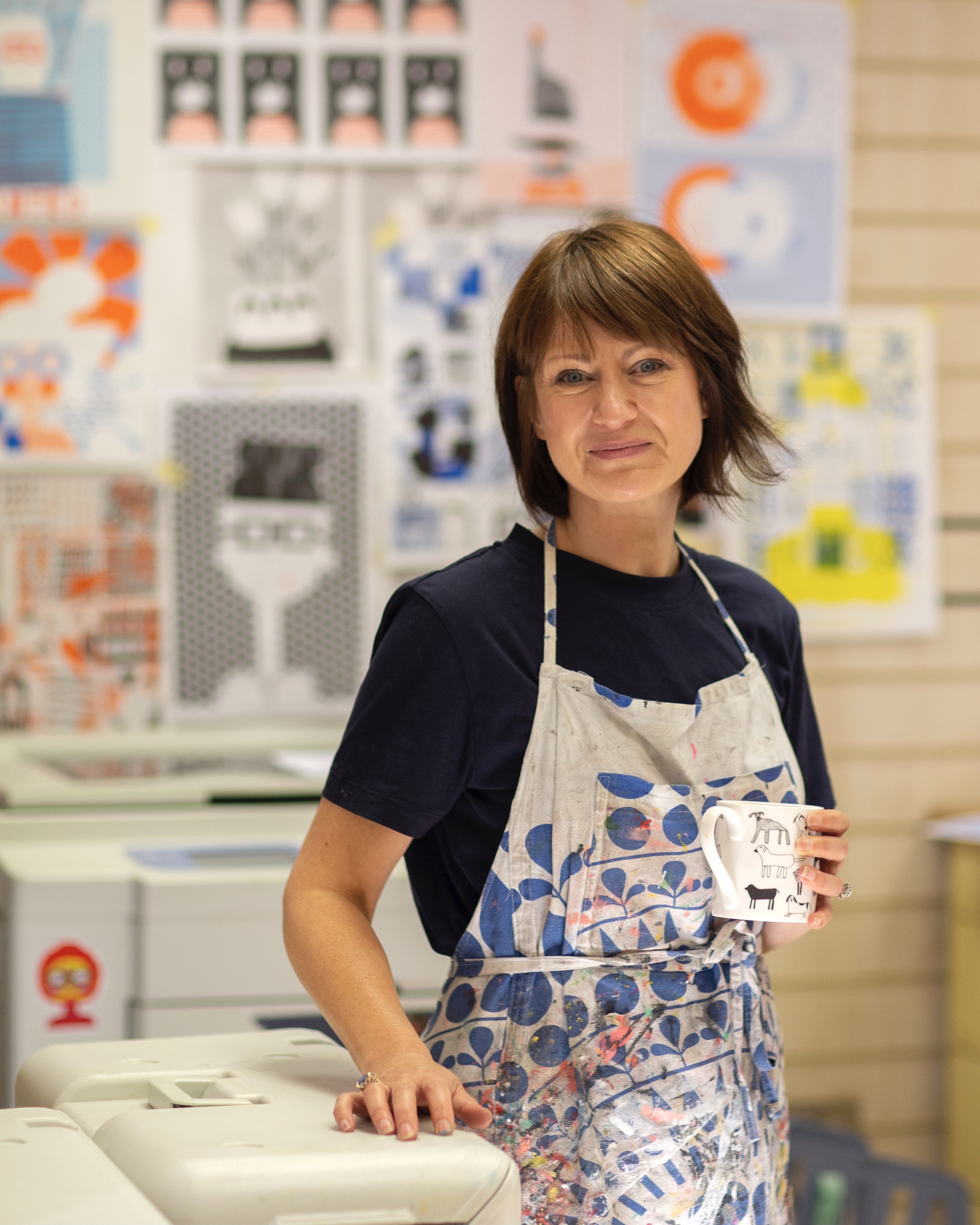 Check your inbox to confirm your subscription